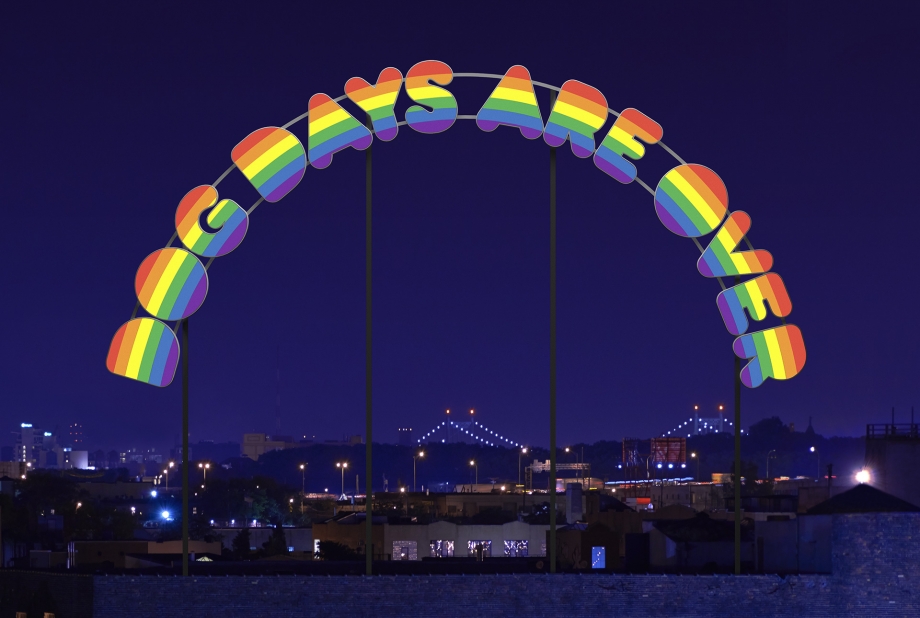 Ugo Rondinone
Declaring his wish for each work to create a world of its own to become an entirely separate artwork, Ugo Rondinone uses diverse media to convey a poetic and philosophical sensibility in works that span such a wide array of fields it is hard to believe they come from a single artist. Moreover, expressing his desire to communicate through feelings and things beyond feelings, rather than linguistic conventions, Rondinone mainly uses a language of poetry in his works. He explains his series of rainbow signs as a series of poems for the masses. In Dog Days Are Over, installed across the front exterior wall of the Seoul Museum of Art, the phrase "dog days" may refer to the extremely hot days of summer, but it can also be interpreted to mean hard days; various different interpretations are possible. An eponymous song by popular British rock band Florence + the Machine is also said to have been inspired by this artwork.
Ugo Rondinone
b. 1964. Lives and works in New York.
Ugo Rondinone is a renowned mixed- media artist. Current and recent solo shows include: Seven Magic Mountains, organized by Art Production Fund and the Nevada Museum of Art, Nevada; becoming soil, Carre d'Art, Nimes; Vocabulary of Solitude, Museum Boijmans Van Beuningen, Rotterdam; I love John Giorno, Palais de Tokyo, Paris; Artists and Poets, Secession, Vienna; breathe walk die, Rockbund Art Museum, Shanghai; Naturaleza Humana, Museo Anahuacalli, Mexico City; Human Nature, Public Art Fund, Rockefeller Plaza, New York; we run through a desert on burning feet, all of us are glowing our faces look twisted, Art Institute of Chicago; and thank you silence, M Museum, Leuven. Upcoming exhibitions include: Vocabulary of Solitude, Bass Museum, Miami. His work is in the collections of MoMA, New York; the ICA, Boston; the San Francisco Museum of Modern Art; the Walker Art Center, Minneapolis; and the Dallas Museum of Art, among others.