NERIRI KIRURU HARARA
The ninth edition of?SeMA Biennale Mediacity Seoul?is held in all branches of Seoul Museum of Art under the title NERIRI KIRURU HARARA. The biennale is composed of exhibitions, summer camps, publication projects and programs,?all?conceived as interdependent components. The Artistic Director and Curator is Beck Jee-sook.?
The works and projects participating in Mediacity Seoul 2016 allude, or relay suggestions to the following questions: how to formulate individual and common expectations out of unsought-for inheritances, be it war, disaster, poverty or displacement; how to generate as many versions of futures as possible and imagine plots of radical discontinuity, within the context of South Korea that is marooned in a peninsula-cum-island; and finally, how to enable time-slip into these futures through the language of art and the capabilities of media.
The title, NERIRI KIRURU HARARA, is derived from a line of the poem "Two Billion Light Years of Solitude", which verbalizes the imaginary language of Martians. With this title, Mediacity Seoul 2016 sets out an effort to gesture the uncharted languages of the future, or even, of the lost past and present.
— A Note for a Curatorial Statement (PDF)
---
Beck Jee-sook, Artistic Director
Beck Jee-sook was Artistic Director of the 4th Anyang Public Art Project (APAP) Public Story, held from 2013 to 2014. Previously, she was Artistic Director of Atelier Herm?s (2011-2014), Director of the Arts Council Korea (ARKO) Art Center and Project Director of Insa Art Space (2005-2008). She served as Curator of Insa Art Space and Chief Curator of the Marronnier Art Center from 2000 to 2004. She co-curated Activating Korea: Tides of Collective Action (Govett-Brewster Art Gallery, New Plymouth, 2007), The Last Chapter—Trace Route: Remapping Global Cities (The 6th Gwangju Biennale, Gwangju, 2006) and The Battle of Visions (Kunsthalle Darmstadt, Darmstadt, 2005). In 2002, she organized the international symposium on alternative spaces titled Memory of Cities, History of Spaces.
Identity
Design director: E Roon Kang
Graphic designer: Minsun Eo
Programming: Laurie Waxman
Design intern: Ji Park

This site is made with Styrene, a typeface designed by Berton Hasebe, and Arita by Amore Pacific.
The visual identity for Mediacity Seoul 2016, NERIRI KIRURU HARARA, is designed by Math Practice with exaggerated typography and algorithmic, disarrayed image composition. This generative collage is a temporal and randomized sampling of history, culture and their symbols, and is made with Flickr Commons: a public domain image repository participated by institutions throughout the world, including Smithsonian Museum, NASA, Internet Archive (archive.org), and congressional libraries of various countries.
Mediacity Seoul 2016 Prebiennale website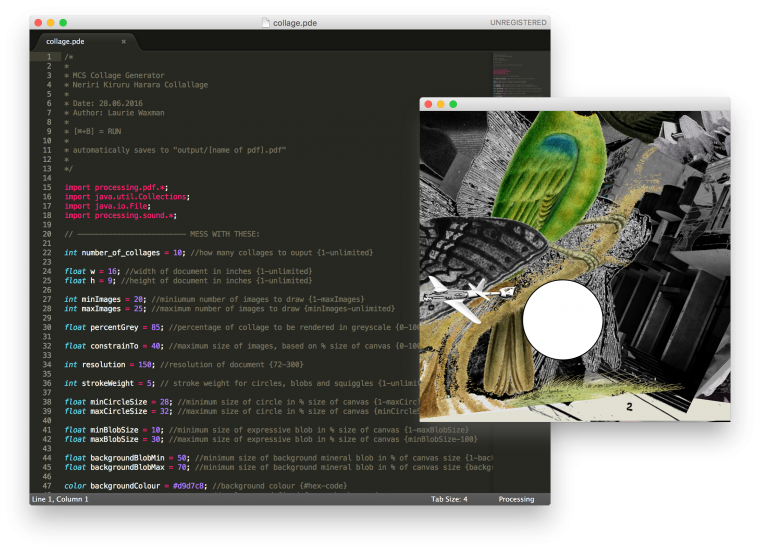 Trailer
The official trailer of NERIRI KIRURU HARARA is directed by artist Jeamin Cha as an approach toward or interpretation of the ideas of the biennale, and also a video work on contemporary Seoul where Mediacity Seoul takes place. Released in July 2016, the first trailer begins by portraying hospital careworkers exercising at the hospital lobby. The second trailer is first released online in August, and both trailers are broadcasted offline throughout Seoul. Commissioned by SeMA Biennale Mediacity Seoul 2016.