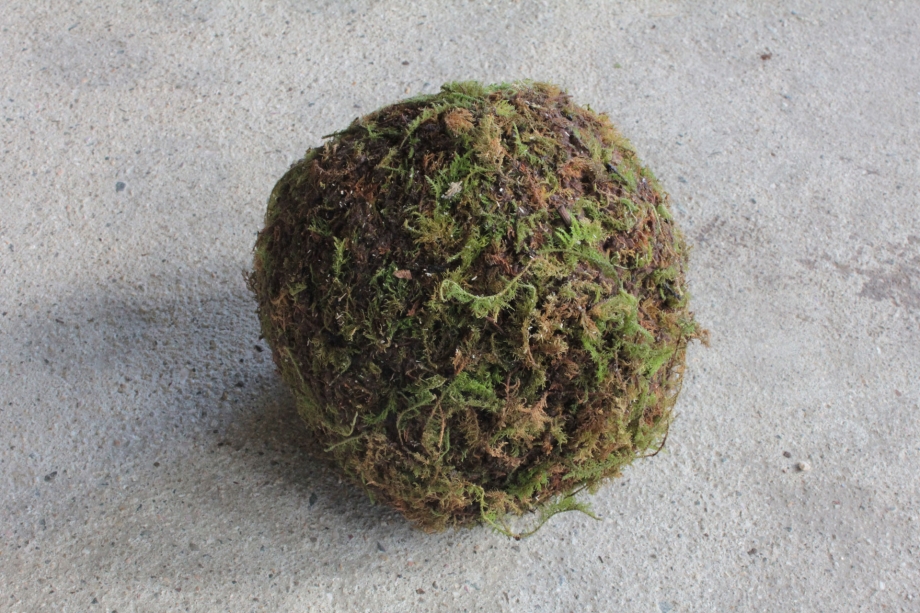 Soichiro Mihara
Soichiro Mihara works with sound, bubbles, radiation, rainbows, moss, and microcosms. He began the Blank Project after the March 11, 2011 Tohoku Earthquake. He investigated beyond social boundaries, exploring the connection between life and energy. In Blank Project #3 Cosmos, the third in the Blank Project series, the artist rolls a moss-covered marble around an exhibition hall. For this work, Mihara conducted on-site research on Korean moss, comparing its characteristics with those of its Japanese counterpart. During Mediacity Seoul 2016, his work will be shown in three museum branches—Seoul Museum of Art Seosomun Main Building, Nam-Seoul Living Arts Museum and Buk-Seoul Museum of Art. Due to the different exhibition dates, viewers may or may not be able to see all of these works on one day—there may be a day when you can see none of them. Such eventual encounters with the artwork and the random movement of the small moss marble provide the audience with an opportunity for free imagination about the principles of movement.
Soichiro Mihara
b. 1980. Lives and works in Kyoto.
Aiming to make art that openly engages with the world, Soichiro Mihara creates systems employing a wide range of materials, media and technologies such as acoustics, bubble, radiation, rainbow, microbes, moss, and continually questions the "here and now." Since 2011, when earthquake suffered east side of japan, he has been working on a "blank?project" which explores beyond the boundaries of the systems that drive modern society. His open orientation makes him to collaborate with musicians, artists, electronic instrument engineer and haptic researchers continuously for hacking boundary.