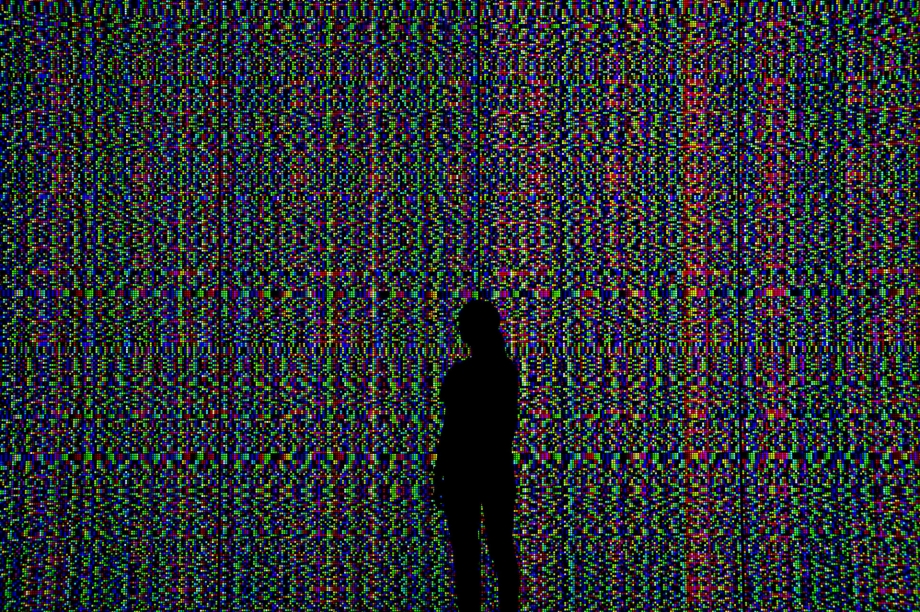 Norimichi Hirakawa
Norimichi Hirakawa works with computer programs of his own invention, mainly producing audio-visual installations based on real-time processes of the computer. the indivisible (prototype no. 1) questions if there is any fundamental principle of the universe—which natural science has attempted to find throughout human civilization—and if human beings could ever manage natural laws. He designs a computer program that operates by a simple algorithm based on specific numbers, and then fills the wall with results of these calculations. The computer, without thinking about what these calculations mean, creates an enormous abstract painting through data.
Norimichi Hirakawa
b. 1982. Lives and works in Tokyo.
His works, centralizing in real-time processed, computer programmed audio visual installations, have been shown at national and international art exhibitions as well as the Media Art Festivals. He is a recipient of many awards including the Award of Distinction in Interactive Art Division at Prix Ars Electronica in 2008. Having been involved in a wide range of activities, he has been working for artists as technician such as Ryoji Ikeda, Seiko Mikami and Yoshihide Otomo, and he performs as Typingmonkeys with Kumiko Noguchi. He is artistic director in ARTSAT project (Art and Satellite Project).