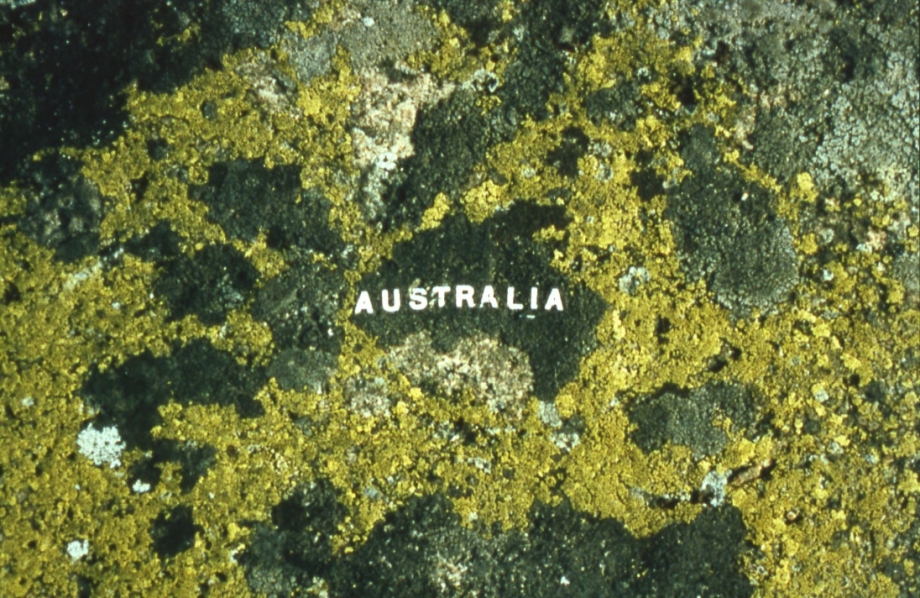 Nina Katchadourian
Nina Katchadourian grew up spending summers in the Finnish archipelago on a small island, particularly on a large granite hill covered with a type of lichen that is very common there. The artist saw a resemblance between these patches of lichen and specific islands or continents. Then she began to affx rub-on letters directly to the pieces of lichen to identify them as the places, making the whole hill had a scrambled atlas. In the last stage, she photographed them and produced the Moss Maps series comprised of 20 photo works. The scenes of the moss covering the hills have now been transferred to the exhibition walls, leading us to a new aesthetic map of her world.
Nina Katchadourian
b. 1968. Lives and works in Brooklyn.
Nina Katchadourian's work includes sculpture, sound, photography, performance, and public projects. Her work was included in the 2015 Venice Biennale as part of the Armenian Pavilion, which won the Golden Lion for Best National Participation. In March 2017, the Blanton Museum of Art, Texas will hold a solo survey exhibition of Katchadourian's work. Katchadourian is an associate professor at the NYU Gallatin School of Individualized Study. She is based in Brooklyn, NY and she is represented by Catharine Clark gallery.