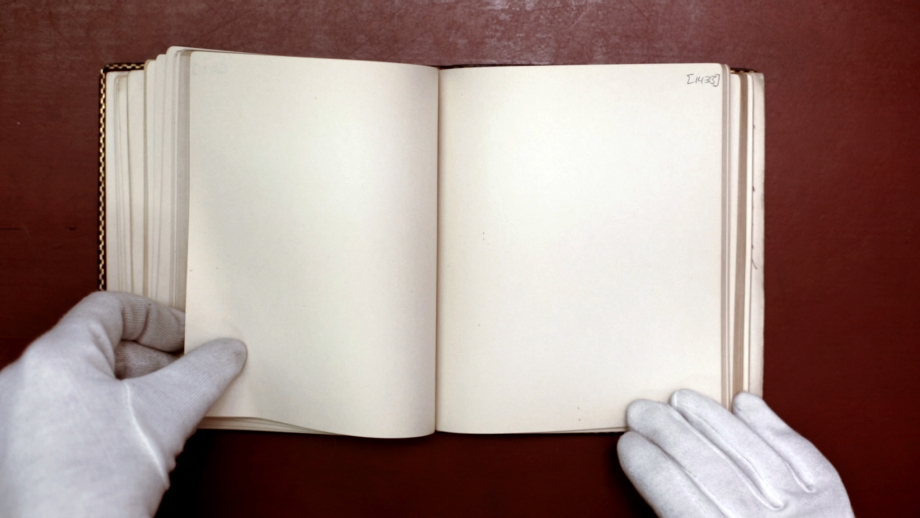 Natacha Nisic
This is a project comprised of performance, video, and installation based on eight copies of books written by Aby Warburg during his dark times in Hamburg during the war years of 1914?1918. At the time he was suffering from a mental disease. Warburg's diaries, in the permanent collection of the Warburg Institute in London, were written in undecipherable, uninterpretable texts. Natacha Nisic, during her visit to Korea at the end of June 2016, presented a workshop and performance in which she, along with other participants, attempted to analyze and speak about excerpts from Warburg's texts. The texts and the performance of reciting, written and acted by the participants, constitute a part of the whole project. These are presented in the exhibition together with Warburg's diaries.
"My wish is to work on this corpus of images as a way of rethinking our relation to history and contemporaneity. The figures of the witness of its times, as well as the positive idea of the truth of the event will be questioned." (Natacha Nisic)
Natacha Nisic
b. 1967. Lives and works in Malakoff. The work of Natacha Nisic continually explores the invisible, even magical relationship between images, words, interpretation, symbol and ritual. Her work interweaves links between stories, accounts of the past and the present and history, to reveal the complexities of the relationship between what is shown and what is hidden, the spoken and the unspoken. Natacha Nisic, who was awarded residencies at the Villa Kujoyama in 2001 and the Villa Medici in 2007, calls into question the nature of the image through various media: Super 8, 16 mm, video, photography and drawing. Her fixed and moving images function as substrata of memory, memory torn between its value as proof and its loss, and are all statements about the status of images and the possibilities of representation.
Natacha Nisic presented the solo exhibition Echo at the Jeu de Paume in Paris in 2013, her film Andrea's sky is produced by Arte in 2014. Natacha Nisic has shown her work in numerous institutions like the Metropolitan Museum de Tokyo; K21- Kunstsammlung Nordrhein Westfalen, Du?sseldorf; Centre Georges Pompidou, Paris and Metz; the Fondation Herme?s, Seoul.?
---
Performers: Kim Nui Yeon, Haejin PaHNG, Jongkwan Paik, Kyung Hee Youn?