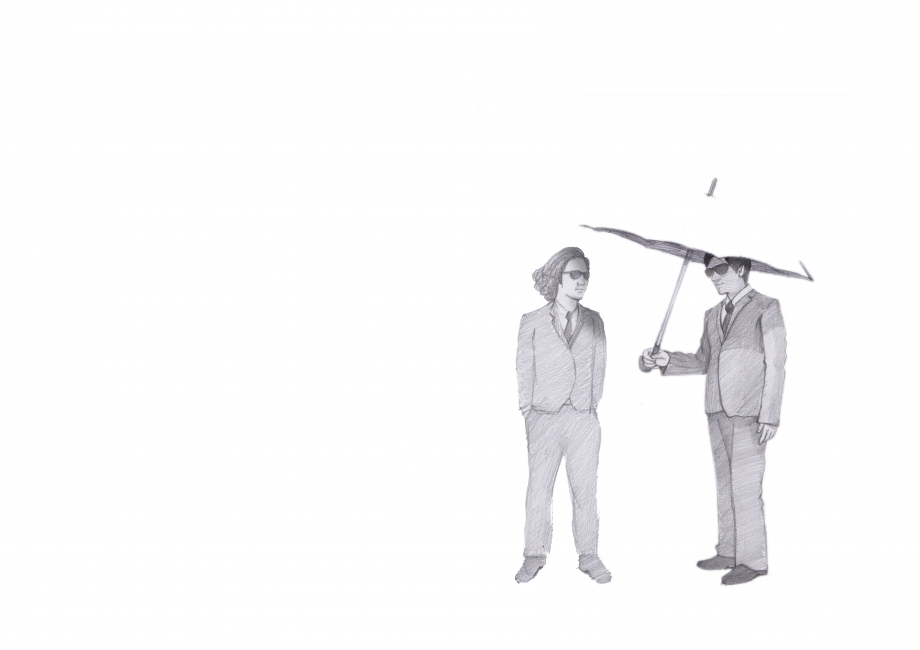 Minwook An
Throughout his community projects which often require people's active engagement, Minwook An has inquired into what constitutes an ideal audience or ideal participants. He states that there are numerous art events and educational programs outside of Seoul, but little participating audience. Sometimes he even thinks of kidnapping people from other places where more people are willing to engage with such projects. He participated as a panel member of the pre-Mediacity 2016 program "Meeting on Community Art: the exhaustion (regeneration) of public art." An, reflecting this program, reconsidered what he realized during the meeting and produced The Agreed-Kidnapping-Play as a platform upon which he could raise questions for the audience and share the experience with them.
For those who want to participate in the kidnapping play, the artist will announce on the internet the dress code and visiting date to the museum. When the participants gather in the SeMA Seosomun Main Building, they receive the agreement on kidnapping and a bracelet as a sign for the kidnapper to recognize them. The kidnapper brings the proper person(s) to a vehicle where he gives them safety instructions and rules before really kidnapping them and taking them to certain sites—community art sites including Munhwasallong-Gong, Community Space Litmus, White Stork Nest, and other places that need participants.
Minwook An
b. 1982. Lives and works in Osan.
It was in his undergraduate years as a prints major that Minwook An went from painting because it was required of him to discovering a true passion for Art as an inseparable part of his life. That transition was brought about in 2008 when he had a chance to meet the residents of Bugahyeondong in Seoul, a neighborhood which was to be demolished for property redevelopment. The encounters with the locals prompted him to look back on his own life, leading him to come face to face with his anxiety over the uncertainties of the occupation of the artist. He thought hard about what role an artist can play in the city, and established "ars," a virtual company concerned with contemporary art and artist and the role they can play in the present sociocultural context. Later he moved to the UK where he enrolled in an M.A. program to study art and stage design. There he was able to continue his experiments involving a variety of small-scale projects in the local community and in the art school. Upon his return to Korea in 2014, he joined the Misulin Yeongnongdan, which means "The Farming Artists Group" and began to farm. In the summer of that same year, he opened The Offce of Useless Art in the Nanji Camping Park as a temporary project aimed at distinguishing himself from the company ars, which had come to be identified with him, and reasserting his identity as an artist in his own right. He has since persisted in an effort to survive and stay active as an artist in the local community and in the art scenes. Major projects carried out by the company ars include: A Project That Makes One Look Like an Artist, 2008; The Office of Useless Art, 2014; ars Caf?, 2012, 2014; and ars-Pacific Romantic Factory, 2015. An's projects as an individual artist include Plan B Stage, 2014; and For a While, the Way into Darkness, 2015.
---
Kidnapper 1: Kyuho Song
Kidnapper 2: Daewoong Ahn
Driver: Chang Jang
Ticket agent: Minwook An