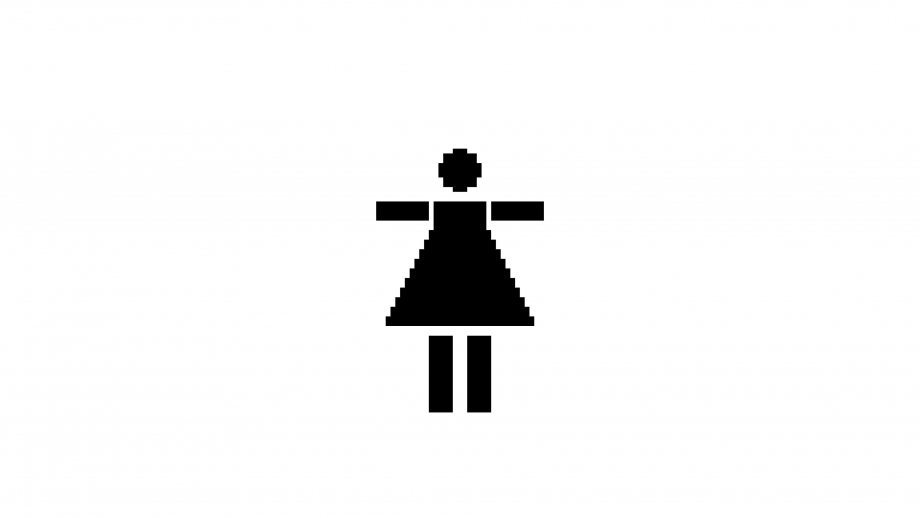 Hong Seung-Hye
"My Garage Band," an amateur band of character-pictograms created by Photoshop, is the lead band of this concert. The Flash-animated band members play instruments and dance to music sources produced by music composition software "GarageBand." This project expands Hong's artistic realm from a spatial grid to temporal one. Long-time artistic research and efforts to reduce objects to geometric forms develops here into more organic and spatialtemporal dimensions. This project turns more attention toward the artist's own internal state of mind through arbitrary movements and sounds. The work of images and sounds, in this context, is essentially a process of searching for the expressive potential of "cosmic" language. The "cosmic" language can also be found in the architectural value of the Nam-Seoul Living Arts Museum (the former Belgian Embassy), as the project creates a non-spatial contact with and non-temporal experience of modern Korea.
Hong Seung-Hye
b. 1959. Lives and works in Seoul.
Hong Seung-Hye graduated the School of Art, Seoul National University with a bachelor of fine art degree and moved to France where she graduated the ?cole Nationale Sup?rieure des Beaux-Arts in 1986. Since then she has held over 20 solo exhibitions and participated in several group exhibitions in Korea and abroad. Since her solo exhibition Organic Geometry in 1997 at the Kukje Gallery, Seoul, she has shown a profound interest in the creation of real space using pixels as building blocks. More recently, she has ventured into video art incorporating movements and sounds in geometric shapes. She has received many prestigious awards such as the Total Art Prize in 1997 and Lee Jung Seop Art Prize in 2007. Hong is currently a professor of the department of fine arts, Seoul National University of Science and Technology.