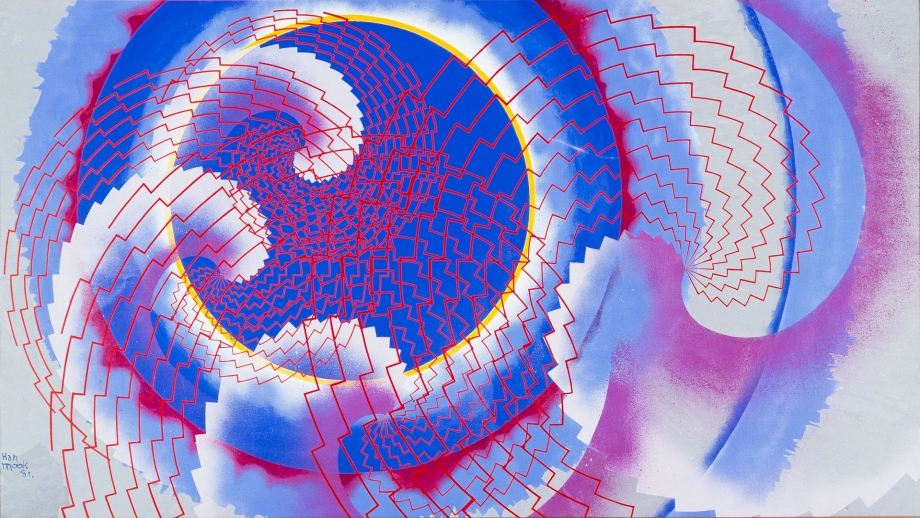 Han Mook
Han Mook is a master of Korean geometric abstract art and has been based in Paris since the 1970s. Witnessing the historic moment of the Apollo 11 moon landing in 1969, he attempted to transcend the two-dimensional picture plane and embody a four-dimensional sense of space by combining spatiality with temporality. The signature visual style of Han's work includes geometric abstract form and clear chromatic primary colors, through which he endeavors to represent the essence of the universe. His works invite the audience to the unique dynamic space of the universe.
Han Mook
b. 1914. Lives and works in Paris.
Han Mook graduated the Kawabata School of Art in Japan. Including An Aspect of Korean Contemporary Art, MMCA, Gwacheon, 2000, Han has held many solo and group exhibitions around the world including Korea, France and US. He was a faculty member at the School of Art, Hongik University and was decorated in 1972 with the Dongbaeg Medal of the Order of Civil Merit of Korea.