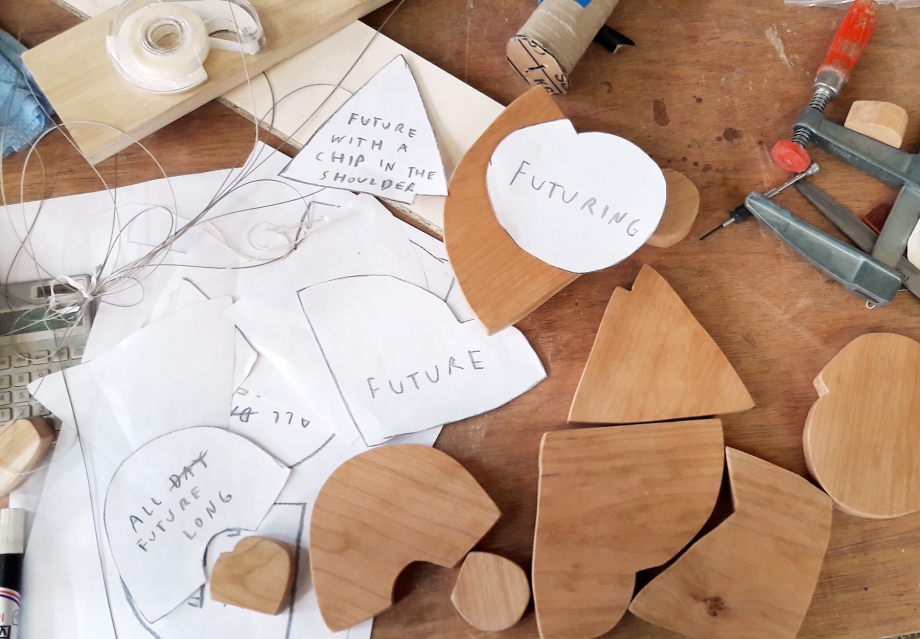 FUTURE PROOF
Christine Sun Kim and Taeyoon Choi
Christine Sun Kim
b. 1980. Lives and works in Berlin.?
Christine Sun Kim's work questions assumptions about sound and silence through installation, drawing, and live performance. Deaf since birth, Kim employs sound as the primary element of her work, enacting a process that she calls "unlearning sound etiquette." In her work, Kim finds alternate means of visualizing, perceiving, and responding to sound.
Taeyoon Choi
b. 1982. Lives and works in New York and Seoul.?
Artist and educator based in New York and Seoul. His art practice involves performance, electronics, drawings and storytelling that often leads to intervention in public spaces. Choi collaborates with fellow artists, activists and professionals from other fields to realize socially engaged projects and alternative pedagogy. He was an artist in residence at Eyebeam Art and Technology Center and Lower Manhattan Cultural Council. He self-published books about urbanism and is working on a new book of drawings about computation. Choi cofounded the School for Poetic Computation in 2013 where he continues to organize and teach. Recently, he is focusing on unlearning the wall of disability and normalcy, and enhancing accessibility and diversity within art and technology.

In the traditional sense of time, a bell-ringer notifies the hour of the day and notifies people to attend religious or public services. In a different sense of time, the wind chimes make the passing of time noticeable. It renders time as abstract rather than a series of numeric marks.
However, contemporary time is now controlled by Network Time Protocol (in other words, the Internet time) which synchronize the clocks of computers and phones around the world. This time is the new territory that constructs our sense of place. The concept of Future has become the perpetual Present.
For this lecture performance, we came up with seven potential futures and gave form to them as wind chimes with electronics and motors. As each wind chime creates sound in various speeds, they will gradually become one collective and intersectional future, in both controlled and abstract senses.
THE FUTURE IS DEAFHOOD
THE FUTURE IS CODING
THE FUTURE IS PUBLIC PRIVACY
THE FUTURE IS RATING TRUST
THE FUTURE IS EXPENSIVE SOLUTION
THE FUTURE IS POST DWELLING
THE FUTURE IS CYBERFEMINIST
* FUTURE PROOF will be performed in both written English and Korean, plus Korean Sign Language and American Sign Languages. The performance will require audience participation.
Register
- Registration Period: August 28, 9 am - August 31, 4 pm
- Participant Notification: August 31, 6
- Seats will be reserved on a first come, first served basis (seats are limited to 40 people).
- Registration (Click)
Contact
email: register@mediacityseoul.kr
phone: +82-2-2124-8978