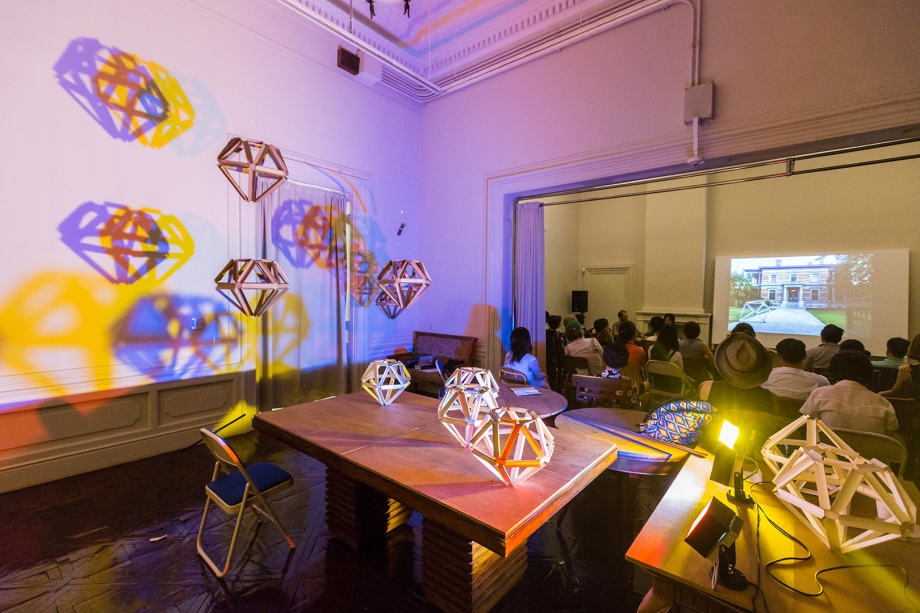 DIAMONDS LIGHT SEOUL
Mina Cheon and Gabriel Kroiz, Artist and Architect Collaborative
Mina Cheon is a new media artist and Full-time Professor at the Maryland Institute College of Art. Gabriel Kroiz is an architect and Associate Professor and Chair of the Undergraduate Program in Architecture and Design at Morgan State University. The Cheon Kroiz team have worked on public projects for artists and designers between the United States and South Korea. Recently their work "Diamonds Light Baltimore" was shown during Light City 2016.
"Diamonds and Race, Space, Color, and Culture" includes the history and evolution of the Cheon Kroiz collaborative Diamonds Project spanning from 2007 to 2016, in relation to the discussion of racial politics and Black Lives Matter movement in the United States as well as the cross cultural investigation of racial prejudice and cultural whiteness dominant in capitalistic societies. A workshop making model prototypes of diamond structures and discussing color and influence will also be planned. DIAMONDS LIGHT SEOUL will be the opening event for The Village and will be installed in the garden of Nam-Seoul Living Arts Museum from August 6 to August 13.

- Proposed Participants: Students in architecture, design, arts; artists and art educators
- Registration Period: July 20, 9 am - August 1, 6 pm
- Participant Notification: August 3, 5 pm
- Participants will be selected by computer programmed lottery.
- Registration is available through the museum website. Please login to a museum account, or create a new account. Notifications will be sent out by SMS, please put in the reachable phone number.
-Closed