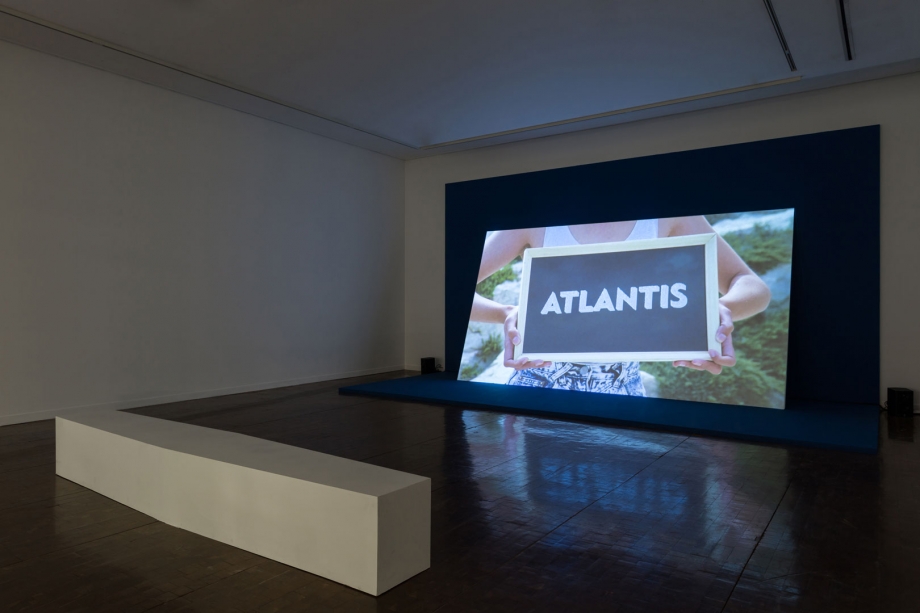 Ben Russell
"We Utopians are happy / This will last forever"
In ATLANTIS, Ben Russell presents a documentary portrait of utopia— that relative paradise, an island which has never/forever existed beneath our feet. The film opens with a citation of Critias, loosely framed by Plato's invocation of the lost continent of Atlantis, one that is known to have sunken to the bottom of the Atlantic Ocean at the time of an ancient earthquake. Scholars interpret that Plato, then, described Atlantis as a form of an ideal nation; later, however, people have been more likely to emphasize the fantastic aspect of Atlantis. It has repeatedly vanished and been resurrected in 1970s pulp science fiction novels. The documentary shows folk songs and pagan rites, religious processes, temples, queries on ideal society, and the lonely body of man disappearing into the glimmering sea.
---
YOLO is a recording made on S16mm film in roughly one take. It is a direct result of a syncsound production workshop held in June 2014 for the Eat My Dust youth film collective based in the Kliptown district of Soweto, South Africa. The shots of diverse optical ruptures resulted from less skilled young film makers constantly create delicate fractures in the scene. The film was shot in the burned-out ruins of Soweto's historic Sans Souci Cinema (1948-1998). Shots of sky, brick, and a skewed horizon seem to have been captured through the cracks in a (kino-) mirror. Overlapping these shots are the strange noises and voices of Soweto such as shouting, raps, and laughter. The shots often appear reversed, accompanied by a cracking noise. Nothing happens in general, yet something is occurring incessantly.

Ben Russell
b. 1976. Lives and works in Los Angeles.
Ben Russell is a media artist and curator whose films, installations, and performances foster a deep engagement with the history and semiotics of the documentary image. A Guggenheim and FIPRESCI award recipient, Ben has had solo screenings and exhibitions at the Centre Georges Pompidou, the Museum of Contemporary Art Chicago, the Rotterdam Film Festival, the Wexner Center for the Arts, the Viennale, and the Museum of Modern Art, among others.