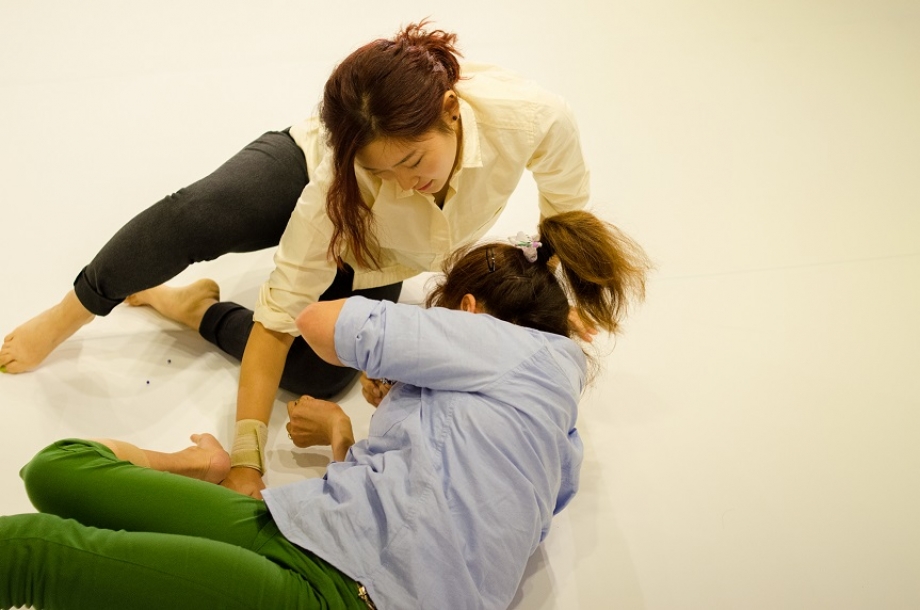 Shape of Body and Movement: Completing Puzzles
Kyung Ae Ro
Kyung Ae Ro studied choreography at the?EDDC?(European Dance Development Centre) in the Netherlands. She?co-established vzwCABRA in 2005 in Belgium?with European choreographers. She explores new ways of movement and performance, while collaborating with various genres such as sound, video, and art. She has participated in various?creative movement education and community projects.
In the course of making various shapes through one's body, the participants will complete 'puzzles' with one another?by incorporating?the shapes they have made with their movement. Through this solitary and collaborative process, participants learn about each others' space and re-create the space they have created together through a variety of movements.

- Proposed Participants: Middle/High-school Students?(15 people)
-?Registration?Period : July 20, 9 am?-?August 7, 6 pm ?
- Participant Notification : August 9,?5 pm?
-?Participants will be selected by computer programmed lottery.?
-?Registration is available through the museum website.?Please login to a?museum account,?or?create a new account.?Notifications will be sent out by SMS, please put in the reachable?phone number.
-?Closed