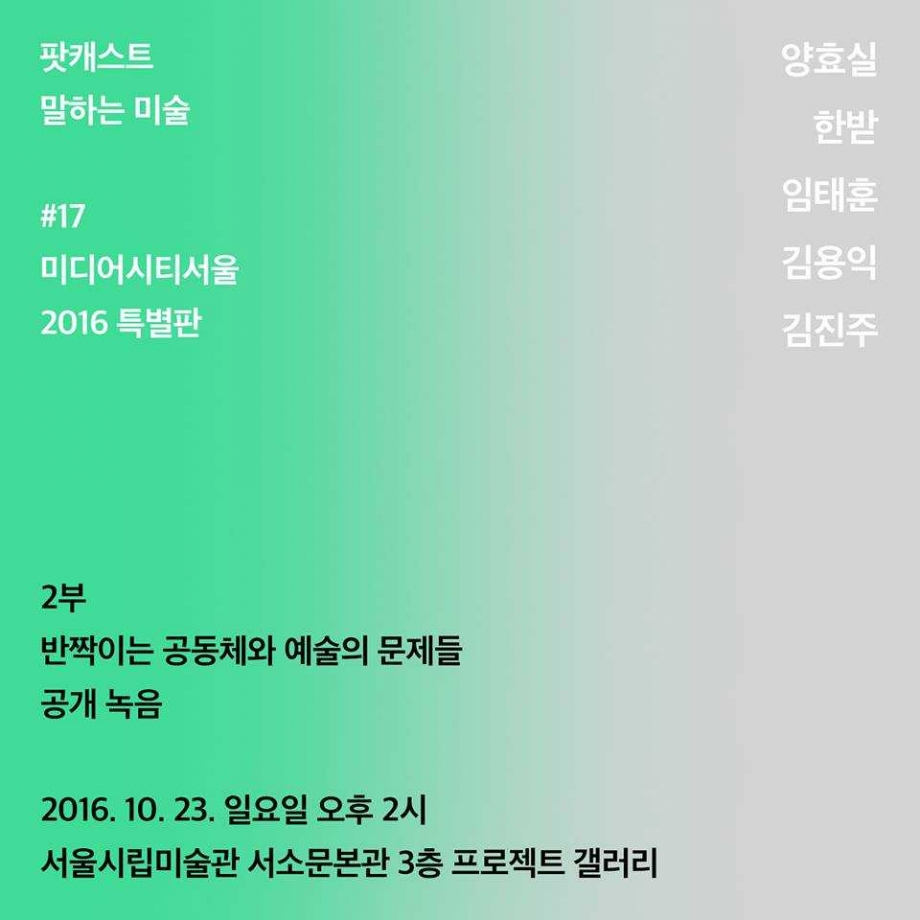 Part two Topics of Glittering Community and Art Audio Recording
Talking Misul x Media City Seoul 2016 Special Edition is set to open the space for continued talk of many questions and answers about a relatum between communities and art that includes complex and varied concerns.
This special edition part two, Topics of Glittering Community and Art is an open conversation that occurs at the site of Media City Seoul 2016 and connects topics from many art-communities.
This conversation will give an opportunity to people to talk and hear about what kinds of community relationships can be created within cities by art with people who have different perspectives concerned with production and consumption, reality and criticism, aesthetics and politics, and culture and institutions.
This open event recorded on Sunday October 23, 2016 and will be released in November on ITunes, Sound Cloud, and Podbbang.