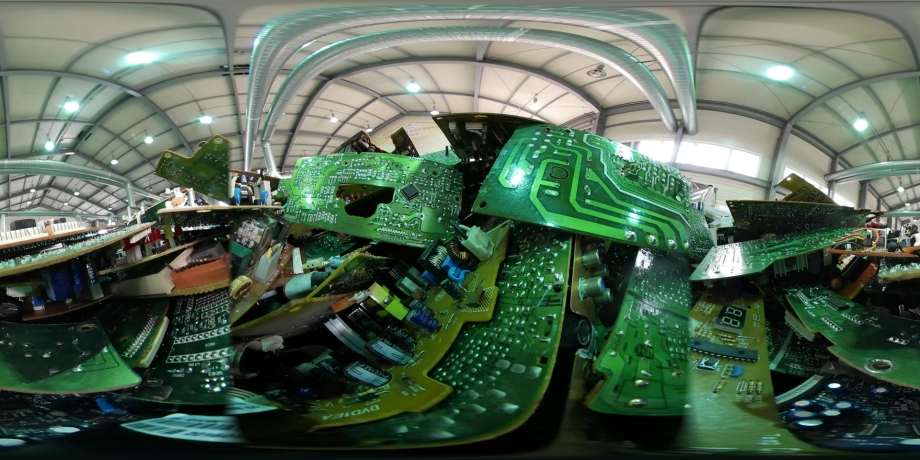 Part-time Suite
Wait for Me in a Crashing Airship started from contemplation on the emotional state of ruin and sense of weightlessness many people feel today due to their inability to put down anchors in the society. So far, the works of Part-time Suite have mostly dealt with failed urban spaces— those spaces pushed to the margins in a state of non-use. The artists consider aforementioned kinds of spaces and emotional states, in their condition of being socially excluded, as sacrificed offerings for the pursuit of what we call the "future." Wait for Me in a Crashing Airship also uses as its motif a short story of the same title. In the story, the protagonist's lover lies in a coma, and the protagonist refers to the emotional space of this lover as an imaginary space called the Falling Airship. In the artwork, this set up is staged through the space of the Yeouido Bunker, a fortress of past covert and violent political power now operated as a "modern cultural asset for the future." The dreary inside of the bunker looks like a map, or gaming space, for a horror game, rendered as a space of claustrophobic emotion, jubilant and grotesque at the same time. Shown alongside this are the things we considered to be the future, or those spaces sacrificed for the future. The artists propose that if we truly are in an endless fall, perhaps we should focus on the shattering power of the speed rather than on stopping it, and perhaps instead of despair, escape, and deletion, we should try to imagine a two-way hole that destroys in order to run on a different track. Wait for Me in a Crashing Airship is a pseudo-science fiction that does not envision any future yet emphasizes the belief that our manifold stories, including those of many "I"s who struggle to accept these situations, must continue.
Shot with an inexpensive 360-degree camera, the work is installed to be viewed on VR HMD (virtual reality head mounted display) equipment. The 360-degree camera captures the entire space rather than selecting one particular image. Therefore, the environment provided by the 360-degree camera presents an all-directional perspective, opening up the space and giving the illusion of experiencing the real space. However, within the vivid landscape of the VR (virtual reality) world, the existence of "I," the agent of the experience, is "automatically erased" and simply rendered transparent. Even as Wait for Me in a Crashing Airship promises a vision of endless freedom and sense of reality, it binds the body even more tightly and uses and exaggerates the hidden characteristics of the VR space that takes away the place of "I." Moreover, there is a hope that by exposing those hidden characteristics, signs of reversals that can recover social significance can be found.
Part-time Suite
Miyeon Lee b. 1978, Jaeyoung Park b. 1984. Live and work in Seoul.
After having a critical discussion on the socio-economic conditions they were experiencing in common, a small group of young artists founded Part-time Suite in 2009 as an artistic collective. Their works highlight cityscapes, narratives embedded in spaces, and where artists stand in these landscapes. They strategically borrow and amplify the real existing constraints and conditions to draw attention to them in interesting ways. Their performance videos and installations are at once raw yet poetic. Since 2013, Part-time Suite has been a duo consisting of Miyeon Lee and Jaeyoung Park, who set out to explore the prevailing economy-centrism that dominates the foundation of everyday life. They have since developed their endeavors to study the small force that art can generate amidst such a society. The artists also perform as a musical project band Part-time Suite Sound and released two EPs. The collective has done numerous projects such as Under Interior, off-off-stage, Loop the Loop, 2009; Multi-Purpose Basecamp, 2010?2011; Drop By Then, 2010?2011; and XXX, 2016. Part-time Suite was nominated for the 2011 Herm?s Foundation Missulsang and participated in various group exhibitions including What should I do to live in your life?, Sharjah Art Foundation, 2012; City Within The City, Gertrude Contemporary, Australia, 2012; Afterpiece, Insa Art Space, Seoul, 2015; A Society of Choreography, Nam June Paik Art Center, Yongin, 2015; and Gravity Zero, El Ranchito Residence Program and Exhibition, Madrid, 2015.