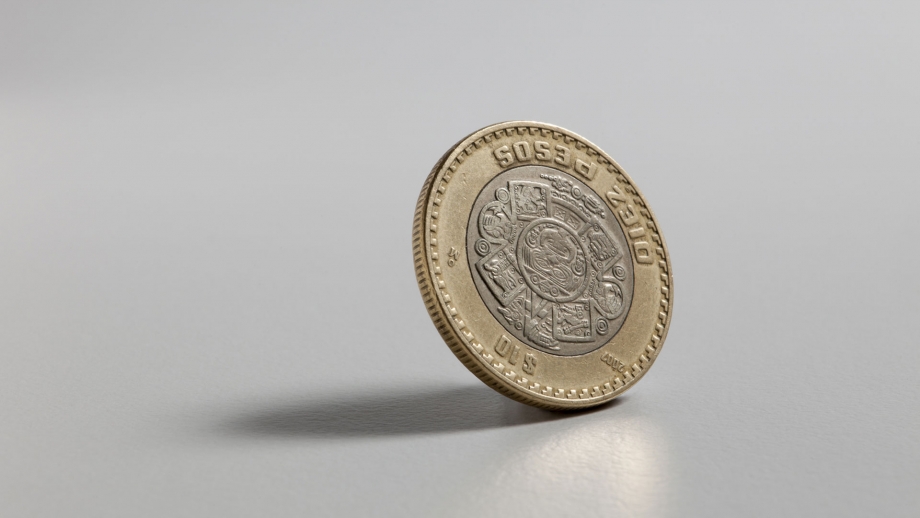 Nicholas Mangan
Ancient Lights explores connections between the Aztec Sun Stone, rediscovered at Z?calo, Mexico City where it was buried following the Spanish Conquest, the concentric mirrors of the Gemasolar Thermosolar Plant in Southern Spain, and pioneering advances in dendrochronology carried out by A. E. Douglass at the Laboratory of Tree-Ring Research at the University of Arizona. One of the two films brings together footage shot on location in Spain and Arizona with audiovisual data gathered by NASA's Solar and Heliospheric Observatory project. This work positions the sun at the centre of a series of cyclic systems, both geophysical and cultural. It draws on Aztec ritual and the research of Soviet scientist Alexander Chizhevsky, who linked sun spots and the eleven-year solar cycle to periods of revolutionary activity, examining the relationship between entropy—as sacrifice or loss—and the perpetual movement of the sun. The second film depicts a Mexican ten-peso coin spinning in slow motion. The coin loses and regains momentum in a continuous loop, as if in a state of thermodynamic equilibrium.
Ancient Lights explores the socio-economic influence of the sun on human beings. It is quite different from environmentally friendly approaches to natural energy; rather it demonstrates the fact that the amount of energy, unlike its seemingly infinite supply, is limited, and that today we must pay the fees for the use of that energy. Ancient Lights is powered by energy harnessed using solar panels placed on the roof of the museum's building. The off-grid system, which operates as a closed circuit, enabling light from the sun to be transformed into projected light, is presented in the show and lets the audience experience the system.
Nicholas Mangan
b. 1979. Lives and works in Melbourne.
Mangan has exhibited extensively in Australia and internationally. In 2016 his first survey exhibition will be presented at MUMA, Melbourne and IMA, Brisbane. Recent major solo exhibitions include, Other Currents, Artspace, Sydney; Ancient Lights, Chisenhale Gallery, London, 2015; Some Kinds of Duration, CCP, Melbourne, 2012; and Between a Rock and a Hard Place, AGNSW, Sydney, 2009. He also participated in the Bienal do Mercosul, Porto Alegre, 2013; Istanbul Biennial, 2013; and the New Museum Triennial: Surround Audience, New York, 2015. For 2016, he participates in the upcoming SeMA Biennale Mediacity Seoul 2016, the Gwangju Biennale, and a group show at the Sursock Museum, Beirut. Awarded residencies include Recollets Artist Residency, Paris, 2011 and New York Green Street Residency, 2006.