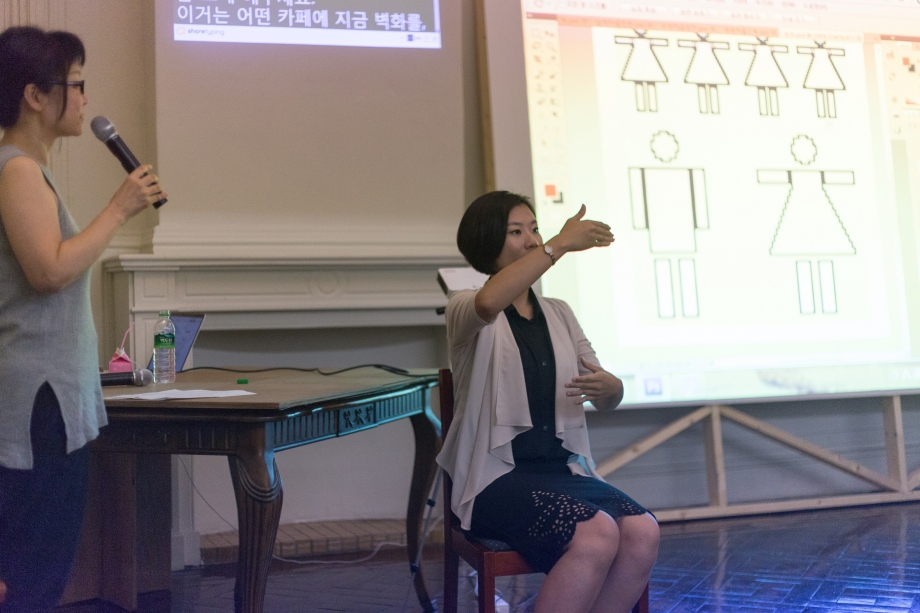 My Garage Band
Hong Seung-Hye
Hong Seung-hye graduated from the department of painting at Seoul National University, and Ecole Nationale Sup?rieure des Beaux-Arts in Paris. With a keen interest in realizing an actual space based on structuring computer pixels, the artist has recently expanded the scope to videos that fuse movements and sounds with geometrical figures.
Hong Seung-Hye created My Garage Band, a virtual music band, by drawing pictograms using Photoshop. The pictograms play instruments and dance to music which Hong made with 'Garage Band' software.
Artistic creations are becoming more popular due to accessible computer programs. This seminar will examine the background of Hong's latest project My Garage Band and the 'Amateur spirit' and the present day's technical culture that foster amateur artists. We will question the true nature of art and the identity of a real artist.